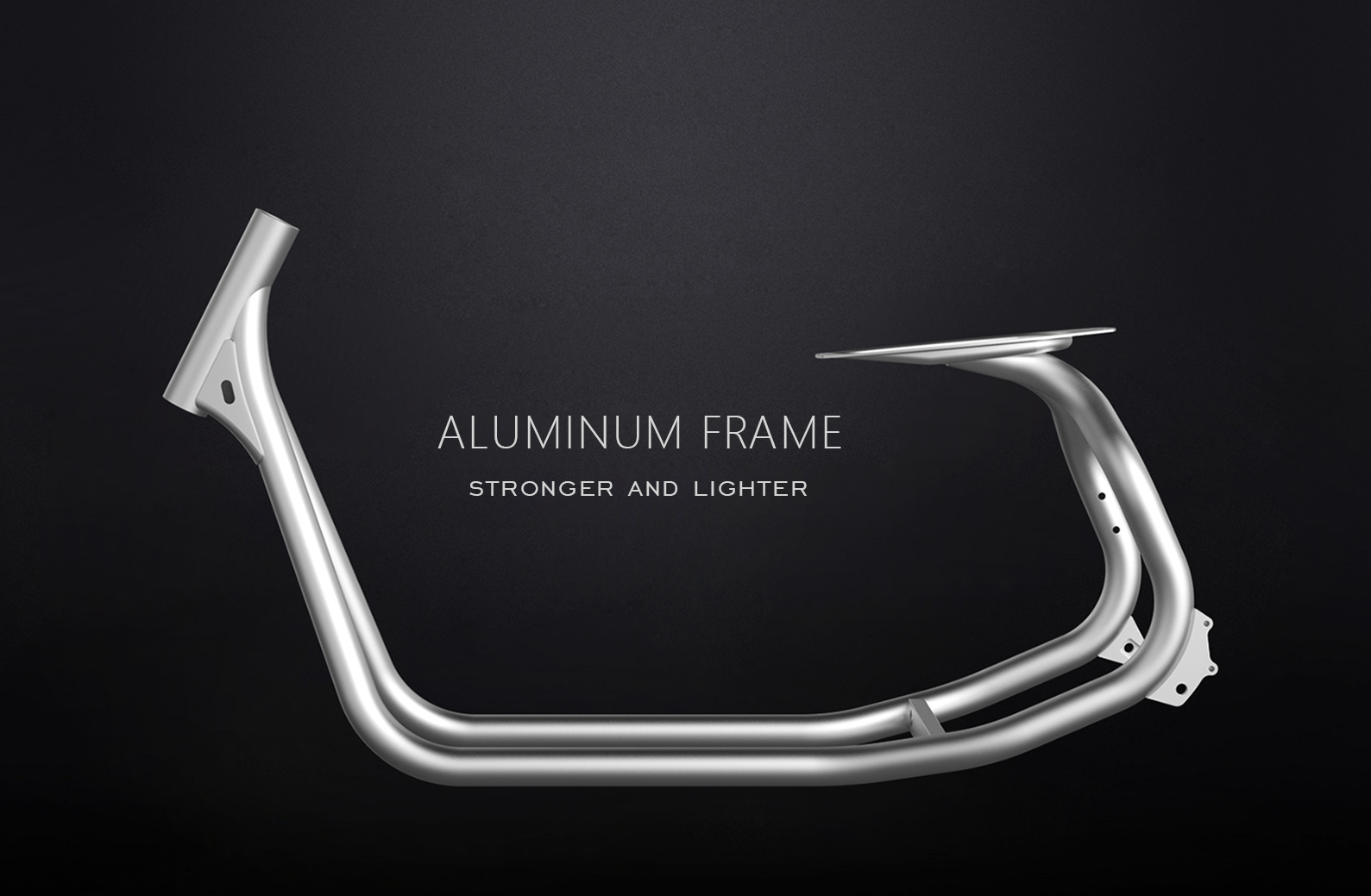 When you have a need for speed but need something nimble and lowkey, hop on this latest ride from KAASPEED. The K1S scooter is the urbanist's preferred way to get around town without breaking the bank or contributing to the runaway climate crisis.
You don't have to be a pro to assemble it. Just a few simple steps, and you'll be able to do it without a hassle! No more dealing with those complicated assemblies. This easy to maintain scooter is pretty sleek, and the agile design makes getting in and out of tight spaces a breeze.
It's also a viable mode of transportation with a lightweight aluminum frame that helps you reach top speeds of up to 26 miles per hour. With a battery life to cover up to 38 miles of driving range, you'll have less worry about running out of power.
Without question, the greatest asset of the K1S is its quick assembly, easy maintenance, power-packed technology, and minimal carbon footprint. This scooter is fully electric, meaning you'll be riding clean and in style every time you take the K1S for a spin.
Pick your favorite color and order yours now!
UNIQUE DESIGN AND TECHNOLOGY FEATURES:
Lightweight Aircraft Grade Aluminum Frame – the only one of its kind on the market
Car Grade LG18650 Cell Lithium Battery – long lasting, reliable performance
Self-Balancing – for quick parking, easy get on and off, built for fun riding
Stylish Design – wiring harness delicately concealed inside the frame to achieve a simple and sleek look
Plug n Play – modular design and high-grade water resistance connectors for safe connections, low maintenance
Quick Release Accessory Adapter – for easy installation of a variety of custom accessories
Advanced Packaging: use as little as 5 minutes to unbox and assemble the scooter, no heavy lifting
RFID Key Card: – leading edge technology for security and easy operation
TECHNICAL SPECIFICATIONS:
Scooter Net Weight: 105 lbs
Motor: 1000w/48v/89nm
Battery: 19.2Ah
Maximum Speed: 26 mph
Charging Time: 6 hours
Maximum Range: 38 miles
Maximum Carrying Load: 400 lbs
Maximum Slope: 22%
Package Dimension: 71"Lx15"Wx35"H
Gross Package Weight: 129 lbs
Shipping Dimensional Weight: 220 lbs